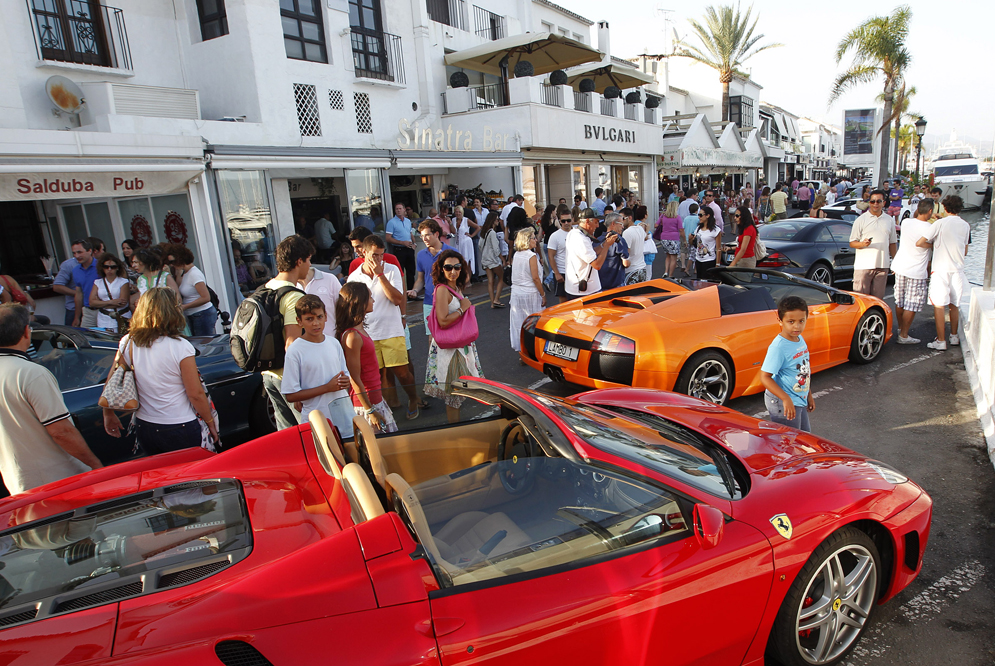 Marbella is the most glamorous resort town on the Andalusian Costa del Sol and one of the most popular resorts for tourists worldwide. It is well known that this Malaga town is associated with influential people by their status has, which since the middle of last century, been able to attract big businessmen, artists and, in general, all types of known and influential people in our society. However there are not only the jet-set summers in Marbella, but its climate and beaches attract tourists from all walks of life who want to enjoy the beautiful town bathed by the warm Mediterranean Sea.
One common service requested by our clients visiting this area is that we take them shopping in Marbella, offering a wide variety of shops and establishments of all kinds, from global luxury brand shops to modest but not less interesting, craft bazaars and markets.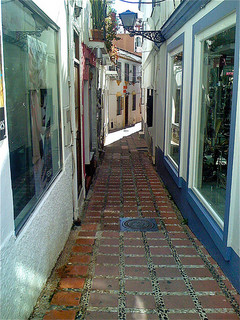 If you are on a high budget and luxury appeals to you we cannot fail to visit Puerto Banús. In this part we will find the most exclusive shops in the Costa del Sol, where we can buy jewelry, fashion, accessories and everything you can think of, all of the best brands and backed by world famous designers. Browsing all the stores in Puerto Banús can leave both your bodies and your wallets exhausted, but is a must for anyone who loves glamor. In the area around Ribiera Street tourists stumble upon the highest standing members of society, with their luxury vehicles and may find themselves close to an establishment to be served exclusively due to the high amount of money that can be spent there.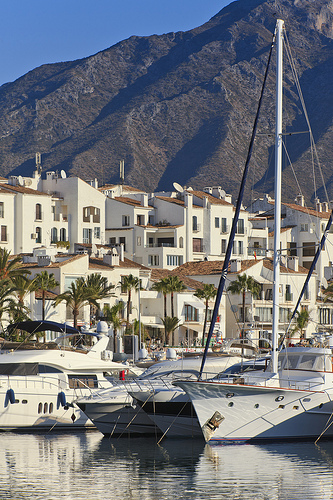 The so-called "Golden Mile" stretches from Marbella to Puerto Banus Marbella old town. The Avenida Ricardo Soriano is the main artery of Marbella, a succession of five-star hotels, high-end shopping, fine restaurants, exclusive shopping malls and private residences that will leave us breathless with its lavishness. Not surprisingly one of the main events related to luxury shopping is held in Marbella; the Marbella Luxury Weekend. This event brings together for a whole weekend the crème de la crème of the luxury sector worldwide.
During the summer, many of these luxury shops extend their opening hours until dawn, which can combine shopping with another essential Marbella: holidays. The Marbella nightlife is legendary and the town is full of exclusive nightlife establishments in which you can enjoy the cosmopolitan atmosphere and high standards that gave fame to this town.
And what better way to get around Marbella, both day and night in a luxury car with driver? Taxiberia offers this service and any other type of transfer you need during your stay on the Costa del Sol. Traveling in one of the Taxiberia vehicles, you can make the most of your shopping trips and nightlife of Marbella and feel firsthand the glamor and exclusivity that permeates this city.